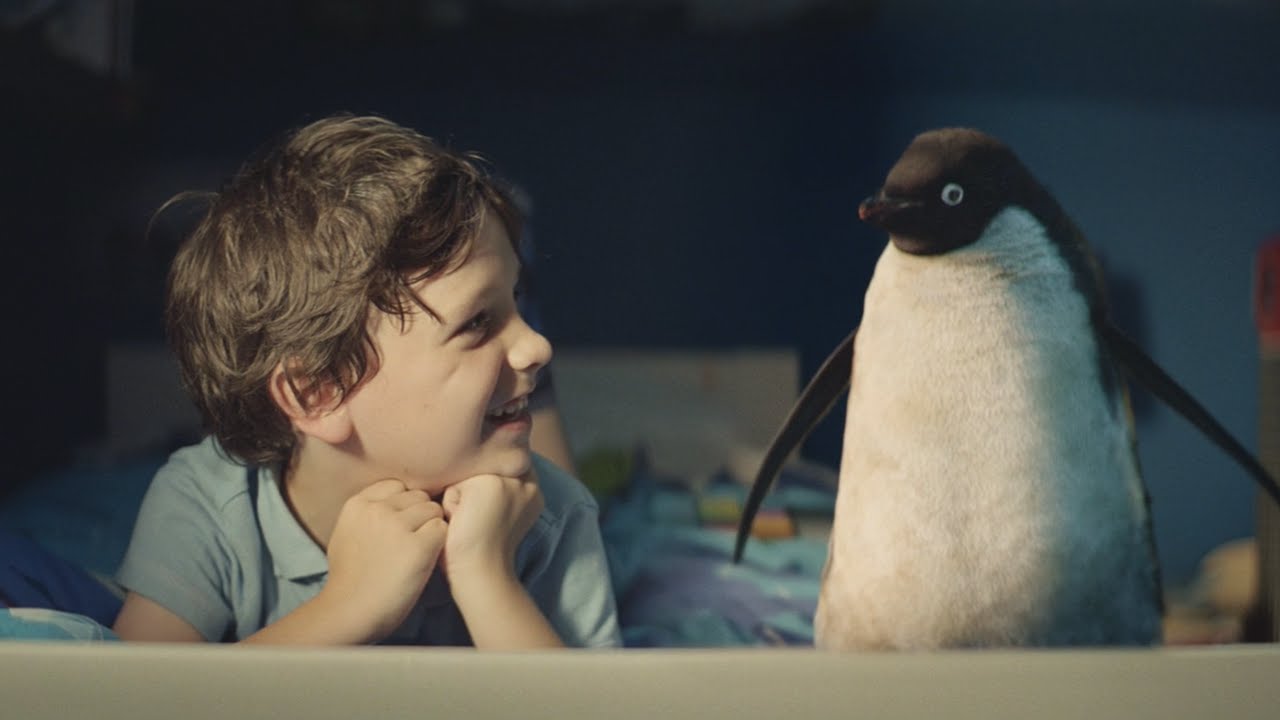 I was a little alarmed — but not really surprised — at quite how much I was looking forward to to this year's Christmas TV advertisement from a personal favorite department store  — John Lewis.
They had a hard act to follow after 'The Long Wait' in 2012 — about a boy who just couldn't wait for Christmas (but not for the reasons you might expect) — delivering the punchline:  'For gifts you can't wait to give," accompanied by Slow Movie Millie's beautiful pipes.
[youtube https://www.youtube.com/watch?v=pSLOnR1s74o]
The Long Wait was followed up in 2013 with 'The Hare and the Bear.' Not quite so stellar in my opinion — a little too Disney with a splash of Watership Down — but saved by the sweet voice of Lily Allen singing 'Somewhere Only We Know' — this time with the punchline "Give someone a Christmas they'll never forget."
[youtube https://www.youtube.com/watch?v=XqWig2WARb0]
But this year. What a cracker.
"Give someone the Christmas they've been dreaming of."
We've got Monty the Penguin, a perennial character in John Lewis marketing, looking for love, accompanied by the classic singer songwriter voice of Tom Odell.  The video has already chalked up more than 20 million views in the month since it was published.
[youtube https://www.youtube.com/watch?v=iccscUFY860]
With Monty the Penguin, John Lewis has hit its stride. Along with the rollout of the TV advert, the store has pulled out an iPad and Android storytelling app about Monty and his love Mabel; multiple product tie ins; a 'real life' Winter Garden on London's Oxford Street; plus cause marketing with the World Wildlife Fund and Barnardo's Children's Fund.  All tied together with the #MontyThePenguin hashtag. @MontyThePenguin and @MabelThePenguin even have their own Twitter feed gathering close to 50K followers since the launch.
With all their campaigns, and most specifically with Monty The Penguin, the John Lewis team has understood that at its core, it's about the story.
John Lewis could talk about their good products (and they do have good products).
They could talk about the helpfulness of the staff (and they do have helpful staff).
They could talk about their 150 year history (which they do draw upon elsewhere).
But that's not the story they are telling here. The story they want to tell is one of love, giving, and the spirit of family. The story speaks to how we feel about the holiday season. In all its sappy gloriousness.  And it works. Enjoy.