Facebook will face some interesting challenges with their Facebook At Work product, not the least of which is the psychology of the user.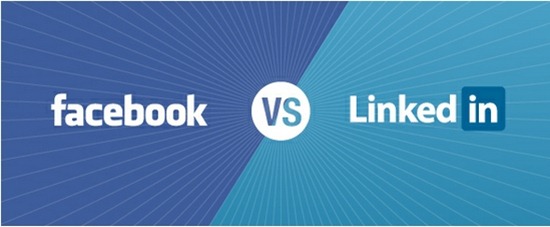 I certainly am not alone in having given a lot of thought to my 'personal' identity and my 'professional' identity. While there is obviously much cross-over — I am, after all, the same person — I am more than happy I have my LinkedIn space, and my Facebook space. I report differently in each, and have a very different network in each, with only a small percentage of cross over. All good.
So how am I thinking about the Facebook At Work announcement?
Here's how: I hope it lights a big fire under LinkedIn.
Right now I have three LinkedIn apps on my phone:
LinkedIn Connected, a new app that reminds me of people, alerts me to birthdays and career events, and gives me updates on backgrounds of who I'm meeting with, and reminds me to connect and so forth.
LinkedIn, for the Newsfeed and adding connections and so forth — basically the website on the phone
Pulse, LinkedIn's News app.
Wah?
Why three? (Well, admittedly I have two Facebook apps, plus Instagram, but that's another story.)
LinkedIn needs to tie their 'on the go' story together. When I go meet with someone, I want instant, mobile access to all my recent communications with them. I want links to articles in which they've been quoted recently. I want a way to scan my LinkedIn contacts for 'experts'  in a particular field. I want a link up to my Contacts file where I reliably have their address, mobile phone number and more. I want full access to everything someone I am meeting with has said on LinkedIn in their Newsfeed, as well as their recent Twitter feed. Why, for example, are all my posts on LinkedIn not visible on my profile? My few long-form posts are. My Newsfeed updates aren't.
In short, I want LinkedIn to give me everything I need to make me a really great professional networker. That's their world. They should own it.
There is simply no other place where I can reliably find anyone's professional profile, and be allowed to reach out and make a connection without seeming inappropriate. I don't want that outreach, or that connection, to be on Facebook. Even if it is a separate login, separate identity, etc. etc. Facebook, Instagram, Snapchat — those are my @home worlds, and I really want to keep them separate.
I have recently become involved with the people an incredible app — Weave.In — a mobile app that wants to bring back face to face, and allow me to meet professionals in the 'real world' based on LinkedIn connections. What a fantastic idea! LinkedIn take note! I wouldn't use Tinder to do that! But I am truly happy to use Weave.In to meet people.
LinkedIn has done an incredible job of building rich, interesting content and making their Home page Newsfeed full of value — I now visit it every day as part of my reading diet. LinkedIn has a huge potential to be my professional networking partner — more than just a fabulous recruiter's platform.
Facebook obviously sees a way to capitalize on these shortcomings.
LinkedIn — it's time to take it to the next step. And fast.