Alice Lankester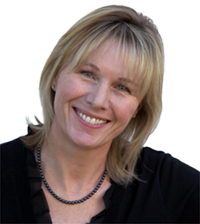 Alice Lankester is digital marketing executive who has spent the past 20+ years in marketing and product roles in Silicon Valley, working for technology startups and early growth stage companies. She was co-founder and C-team member of startups funded by Kleiner Perkins, NEA, and Sequoia Capital. She was CMO at startups acquired by Symantec, News Corporation and Green Dot Corporation. She led teams at Apple Computer UK, where she was responsible for the UK developer community. Alice is now a founding partner of Florence Venture Partners, a Palo Alto-based group of seasoned entrepreneurs and business leaders who help startups 'get out of the garage' to deliver on their vision.
Alice is now based in London UK, and is able to undertake project work for companies seeking to define, and implement, digital and social marketing strategies. She is currently undertaking strategic consulting work for a London private equity firm, providing guidance and oversight to their portfolio companies to expand marketing initiatives.
Where do you need help today?
Digital & social strategy
Define and lead the implementation of a digital and social strategy aligned with business goals.
Digital presence
Upgrade, overhaul and/or create a corporate digital and social presence, from initial wireframe to responsive, delightful experience.
Inbound, Outbound and B2B account-based marketing
Set up scalable systems to attract and close new customers using latest marketing automation tools.
Product management
Able to manage the implementation and launch of product upgrades. Significant recent experience in B2B SaaS services.
Content development
About to write and/or oversee the creation of white papers, blog posts, articles, case studies, testimonials, presentations and corporate videos.
Please connect with Alice on LinkedIn.